FARMING AND BREEDING NETS
Net panels for farming.
Finished products: movable manger, feed bag, round bale nets

Retificio Ribola's long-standing experience over the years has enabled the development of a manufacturing department and of an online purchasing service for livestock and game farming. The attention towards animal protection and health plays a key role in guiding Ribola's choice of raw materials and their utilisation: raw materials are high-tenacity and UV-ray treated, suitable for outdoor use and are non-toxic. Moreover, nets are knotless and manufactured with locked weave, so as to be in no way abrasive for animals, in case of contact or friction.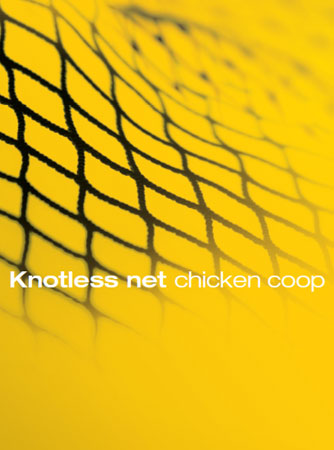 Our range of farming nets includes movable manger nets suitable for horse farming, hay nets, net henhouses, hare catching nets and nets for repopulation of wild fauna.

NET PANELS
Retificio Ribola boasts ten yeas of experience in weaving nets with lock weave and especially in the manufacture of aviary and livestock and game faming nets.
continue »

FINISHED PRODUCTS
Retificio Ribola supports the agro-industry with various products that help farmers and breeders to deal with feed management as well as with protection and maintenance of fields and animals.
continue »